The Railway :Ground level 5 and 7¼ inch gauge track
April 25, 2008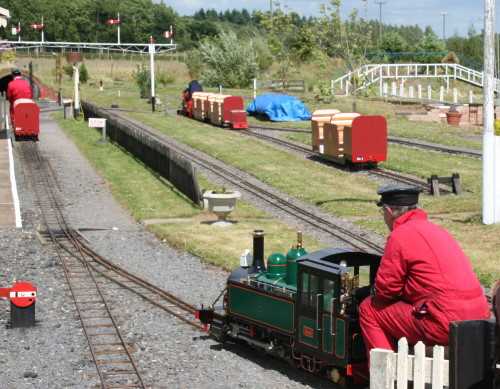 The track at Avonvale provides plenty of scope for the engine driver, with its curves and gradients as well as excitement for passengers as one train crosses the bridge whilst the following train passes underneath.
The track is fully signalled, allowing several trains to be running at the same time.
The railway will be running at the times listed here: Timetable and Events.